home

June 4-10
New Liberty, IA
For more information on camPossible Click Here .
For an application Click Here.
For a copy of the Camper and Parent Handbook Click Here.
Deadline for the application is May 20, 2017.
Please contact the Epilepsy Foundation at efqc@efncil.org for more information
For the 3rd year in a row, the Epilepsy Foundation has won the QC Marathon Challenge Award in the Non-Profit division! Thank you all for participating! I have yet to get the details for the award presentation evening (last year it was on Nov. 17) We receive the trophy, they take a group photo for the website, and a few refreshments are served. It would be great to have as many as possible attend. I'll forward the date/time as soon as I find out. Mark your calendars – next year's race is September 24th. Only 329 days to go!
Meets every 3rd thursday - 7:00 p.m
Call Monta at Epilepsy Foundation QC Office 309.373.0377 for any additional information.

Click here to view event flyer!
Together Everyone Achieves no More seizures
Check out the TEAM flyer
ICHF Grant
The Iowa Epilepsy Youth Camp Scholarship
The Iowa Community Council is once again offering camp scholarships (from our designated camp funds) to Iowa Youth who attend an epilepsy camp.
click here for an application.
for more information Click here.
The Aaron Gregory Riley Scholarship
Aaron Gregory Riley, from Okemos, Michigan and 2011 graduate of Ohio Wesleyan University, sought to bring epilepsy out of the shadows of society: Aaron wanted, somehow, to reduce the feelings of isolation and seclusion that people living with epilepsy and seizure disorders often experience.
more information on this scholarship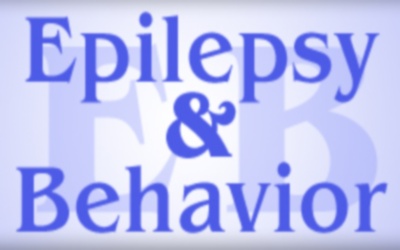 Epilepsy & Behavior
Epilepsy & Behavior, a professional medical journal from Elsevier Publishing, presents original peer-reviewed reports and reviews that pertain to the behavioral aspects of epilepsy. The articles are based on laboratory and clinical research. The Epilepsy Foundation and Epilepsy& Behaviorhave joined in partnership to provide select content from the journal.
More Info