McHenry County
Support Groups
Support Group – Children, Adults, Family Members, Friends, Caregivers
3rd Tuesday of each month
Mental Health Board Building
620 Dakota Street
Crystal Lake, IL 60012
For questions, please call Nancy Monica at
815 893-0709
Press release:
The Rush University Medical Center laboratory of Marvin A. Rossi Website (
http://www.synapticom.net/
) as follows: RUSH University Medical Center, Principal Investigator, Marvin A. Rossi, MD, PhD has been awarded a $168,649 two-year grant from Upsher-Smith Laboratories. This grant is in collaboration with the Epilepsy Foundation of North Central Illinois, Iowa and Nebraska, to further develop a population health management initiative based in McHenry County, IL. A significant number of individuals diagnosed with uncontrolled epilepsy are underserved and diagnosed with co-occurring mental health conditions. A primary aim of this grant is to implement transformational comprehensive care for adults with uncontrolled epilepsy and closely-associated mental health challenges living in Northeastern Illinois. The grant provides an ability for the RUSH Epilepsy Center, and Dr. Marvin A. Rossi MD, PhD to develop and implement a game-changing mobile technology-rich and patient-centered healthcare delivery model for chronic epilepsy care in Northeastern Illinois.
The Epilepsy Foundation has established an independent community-based coordination hub in Crystal Lake, Illinois funded by the Mental Health Board of McHenry County. This office is designed to facilitate access to mental health-related community resources, telemedicine-linked epilepsy expertise at RUSH University Medical Center and video-visit medicine reconciliation services from registered pharmacists, and 'on-demand' animation-rich educational videos for adults and their caregivers. McHenry community-based psychosocial agencies are included in this study. Such a community-based healthcare management system is necessary to accommodate increased numbers of individuals without increased costs, now accessing healthcare by way of the Affordable Care Act. As importantly, this study aims to provide clarity regarding how to reduce hospital admissions and healthcare-related costs for these individuals. The Centegra Healthcare System Emergency Services Network was chosen as the collaborating study site. This study will set the stage for replicating such a model throughout Illinois. The study is expected to continue through 2017.
office
Mailing
333 Commerce Dr.
Suite 500 Crystal Lake IL 60014
Nancy Monica
Director of TeleHealth
(815)893-0709
nmonica@efncil.org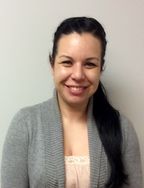 Jessie Flores
Epilepsy Navigator
(815)893-0709
yflores@efncil.org