Life Is Busy
No matter how busy you are, there are things you can do to help manage your seizures.
Take your medication as directed. The most common cause of breakthrough seizures is missed medication or medication not taken as prescribed.
Know your seizure triggers. Not all people with epilepsy have them, but if you can identify situations that increase your chances of having seizures, you can avoid them. Common seizure triggers include fatigue, excess stress, and becoming overheated and dehydrated.
Educate yourself about your seizures. An educated person is an empowered person. The more you know about your seizures, the more effective you will be as a self-advocate.
Teach others about your seizures. The important people in your life need to know what to do if you have a seizure.
Communicate with your doctor. Tell your doctor about all the drugs you take, including over-the-counter medications, herbal supplements, vitamins, and alcohol. All of these can have an effect on your seizure medications.
Women's concerns: If you're a woman with epilepsy, you may have questions about hormonal changes and seizures, birth control, pregnancy, and parenting. There are answers to your questions.
Other resources for adults with epilepsy: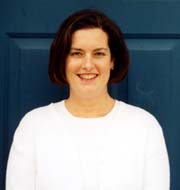 Maureen
Hats: professional, wife, mother, civic leader
Home: Illinois
Q: When did you begin having seizures?
A: I first started having seizures at the age of 26 after emergency brain surgery. The resulting scar tissue at the surgical site is where the abnormal brain activity takes place, which is what causes my seizures.
Q: What do you find most challenging about having epilepsy?
A: Having epilepsy was definitely most challenging when my children were very young. Having seizures, and the side effects of the medications, were sometimes difficult to deal with, especially the fatigue.
Q: What advice do you have for other adults with epilepsy?
A: Have a positive attitude! Living with epilepsy can be very difficult, but learning to deal with it and living the best life you can is the best way to overcome the challenges. Also, counting my blessings helps me realize that being a person with epilepsy doesn't define who I am.